Gorgeous Reception Flowers
Low Table Centerpieces, High Table Centerpieces, Chair & Cake Flowers
We love creating gorgeous bridal bouquets, boutonnieres and flowers for the wedding chapel. One of our very favorite aspects of wedding flower design is creation of the flower arrangements for the wedding reception. The wedding flower package we create for each bride is designed to build on each step of the journey. It starts with unique and artistic bridal bouquets. We mirror the bridesmaid flowers after the color, floral selection and style of the brides flowers. Then we create boutonnieres for the guys that will compliment the bride and bridesmaid flowers.
The chapel flowers are generally the first piece of your wedding flower package that your guest see. We go to great lengths to ensure each arrangement going into the chapel is absolutely gorgeous. The flower used in your chapel flowers begin to create the atmosphere and ambiance for the ceremony. Enter the bride. We love custom bouquet designs and the entrance of the bride. This is the first time your wedding guests are going to see you in your gown, holding a stunning bridal bouquet and heading down the isle. Our design team prides themselves in understanding that this moment is special. The bouquets must deliver. The goal is to create bouquets that will leave your guests thinking wow!
Now comes our favorite part. We love designing for the reception. The ceremony is over. The bride and groom are all smiles and the guests cannot wait to greet them. The guests walk into the reception area and they see perhaps the most beautiful flowers yet. The reception is so important. This is our chance to really make that lasting impression on our wedding guests. Choose Pugh's Flowers and we guarantee that we can help you make your wedding, one to be remembered!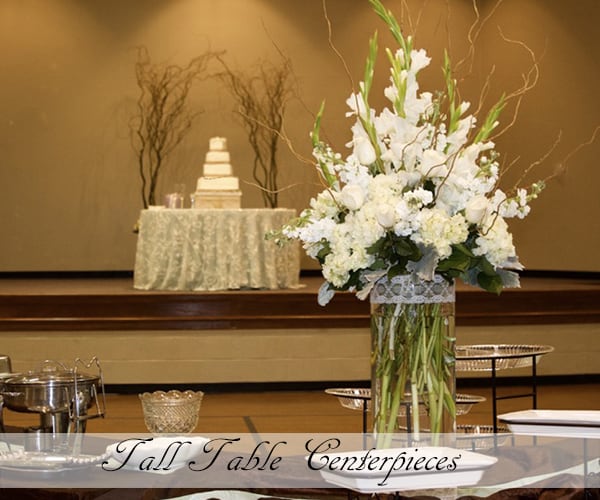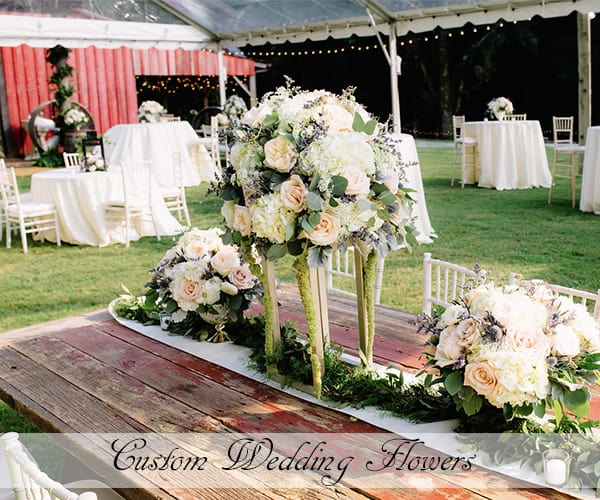 View A Sampling Of Photos From Our Wedding Portfolio