Pugh's Flowers ®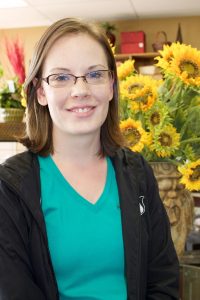 The Pugh's Flowers ®  floral design and wedding facility is located in Memphis, Tennessee. We offer a FREE wedding consultation for all new prospective brides. If you are interested in scheduling a meeting with one of our wedding flower planners, please give us a call, or use the contact form shown below to schedule your appointment.
Pugh's Flowers ®  (Laura Carter)
2435 Whiten Road
Memphis, TN 38133
Phone: (901) 221-2005
Email: info@pughsweddingflowers.com
Wedding & Events Center Hours
Monday – Friday 7:30 am – 5:00 pm
Schedule A Free Consultation
Creating Breathtaking Wedding Flowers For Memphis Tennessee Since 1972
We offer turn-key wedding packages. Your package will include consultation, flowers, floral design, delivery, event set-up and return for take down. Our professional wedding planner will help you with every step of the process.
Free Wedding Consultation Available! 
Directions From The Memphis Airport To Pugh's Main Floral Design Center
Take the Winchester Rd W ramp toward I-240/Rental Car Return.
Merge onto Jim McGehee Pkwy. Jim McGehee Pkwy becomes Plough Blvd.
Take the ramp toward I-240. Merge onto I-240 E toward Nashville.
Merge onto I-40 E via EXIT 12C toward Nashville.
Take the Whitten Rd exit, EXIT 14.
Turn left onto Whitten Rd. 2435 WHITTEN RD is on the left.